Our Vehicles
We drive modern vehicles with full 5 star safety ratings to ensure our customers are carried in comfort and style with optimum safety. We are fully licensed under the New Zealand Transport Agency for both small and Large passenger transport service vehicles, and all our drivers are fully licensed, police checked, and with extensive experience driving on New Zealand roads. All our drivers have been fully vaccinated against covid 19.   
We do not tow luggage trailers so your groups luggage must fit in the rear cargo area of our vehicle, so luggage is restricted to 1 suitcase and 1 small carry on per passenger on overnight tours. 
When booking our services the vehicle will be for your own exclusive use, not shared with other passengers other than your own group.
Larger vehicles for bigger groups can be quoted for upon application.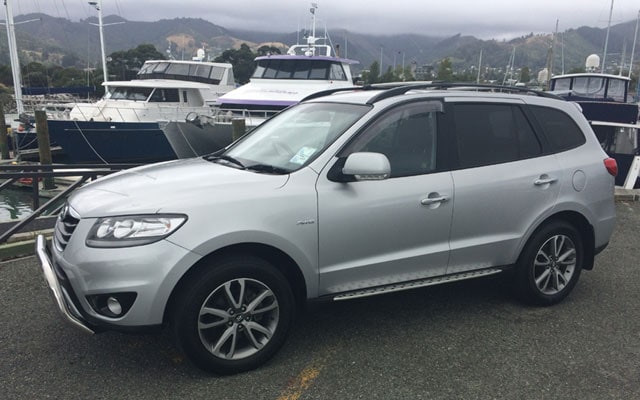 We use Hyundai Santa Fe Elite, all wheel drive SUV vehicles or Toyota Landcruiser Prado SUV vehicles for groups of up to 4 passengers.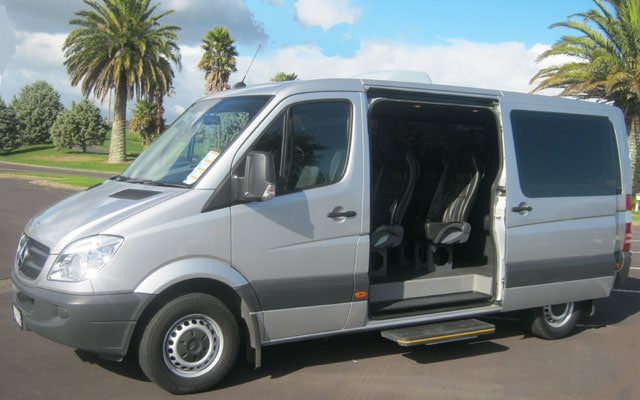 We use Mercedes Sprinter vans for groups of 5 to 15 passengers on multi day tours all over the country.(subject to availability)